Lisa for Kansas Senate
The Story. In June 2012, my wife began her campaign for the Kansas Senate, a 21-week marathon for the newly-redrawn 8th district. This provided me with the unique opportunity to develop a distinctive brand and design a host of high-quality campaign materials on tight timelines and a shoestring budget.

Logo Design
This logo was an evolution of the look I developed for Lisa's U.S. Senate bid. I maintained the emphasis on her first name – it's easy to read and remember and helped her stand apart from her opponents.
Yard Signs
The yard signs were designed to be extremely readable and highly visible. Before printing the signs, I created full-size prototypes, placed them in a yard and drove by to ensure they would be easy to read.
Prototype Yard Sign: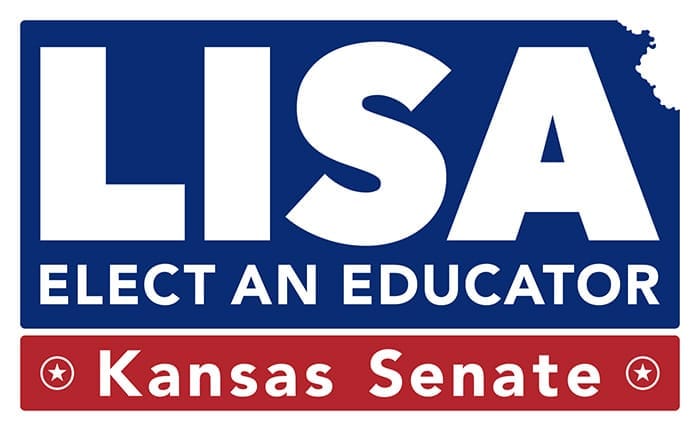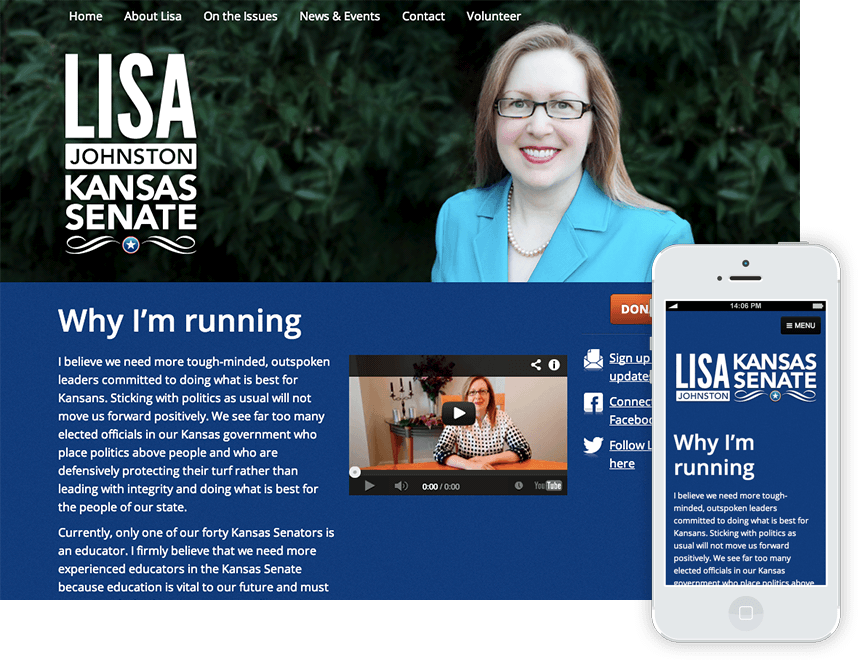 Homepage - Desktop & Mobile
Website
Lisa's distinctive website was developed to work in any browser – from desktop to mobile (mobile devices accounted for 14% of traffic during the campaign). We maintained the URL from the last campaign to ensure the site came out at the top of most search results, an important advantage in a short election cycle.
Reactions were positive; we heard other candidates wanted to copy the design and the site was reviewed on a local design blog.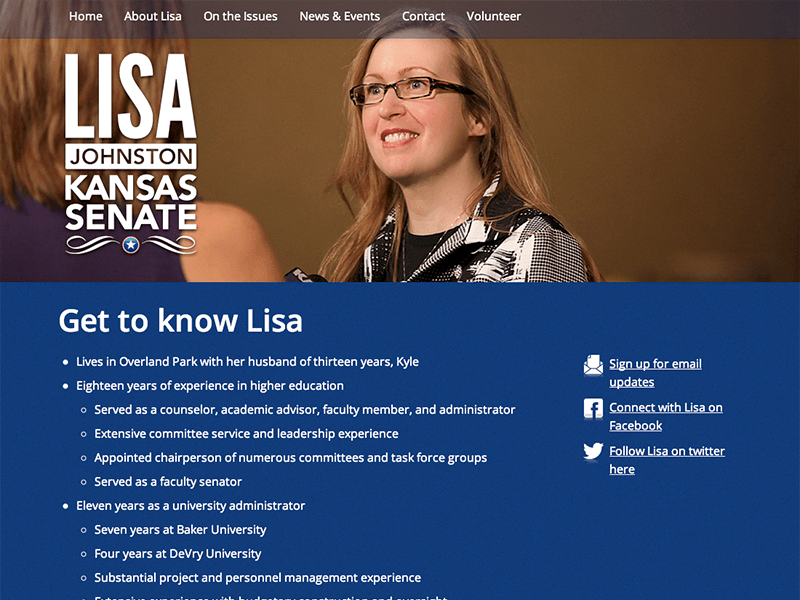 About Lisa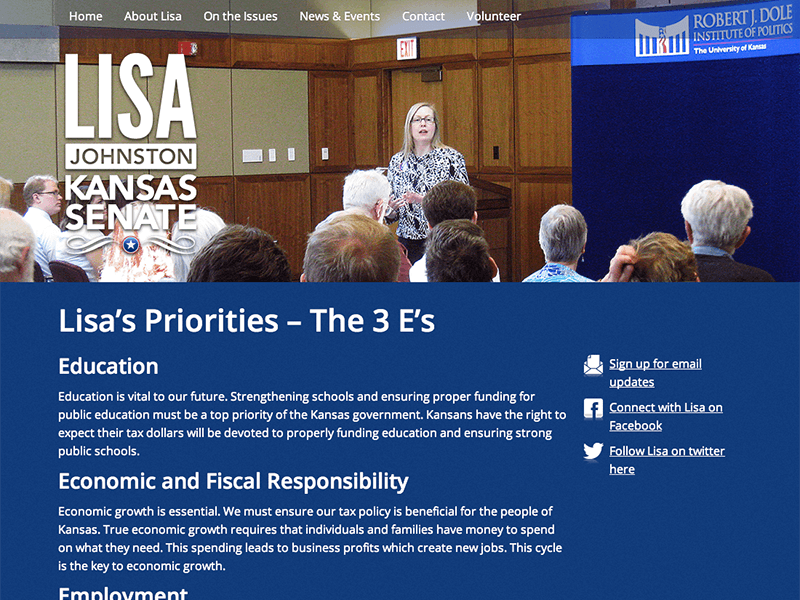 On the Issues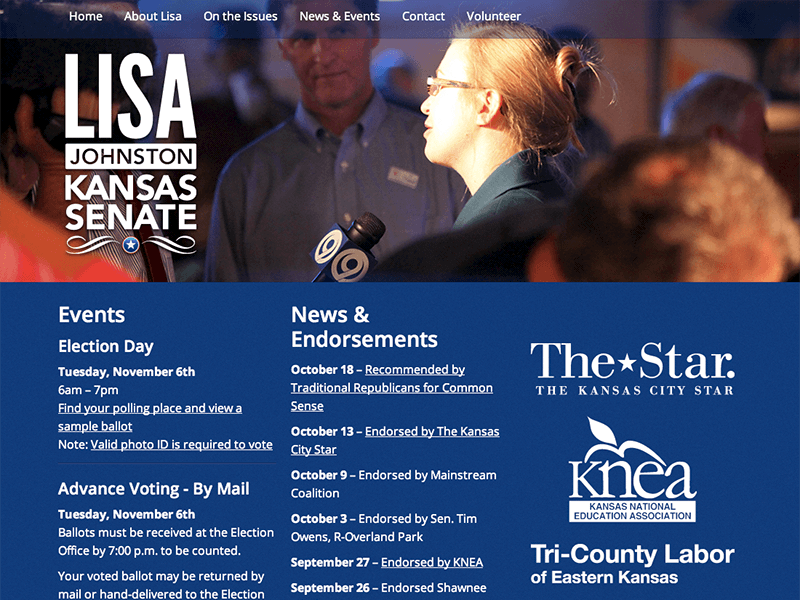 Events, News, & Endorsements
∵
Need a winning design for your political campaign?
Contact us for an estimate.