Lisa Johnston for U.S. Senate
The Story. In April 2010, my wife announced her candidacy for U.S. Senate, beginning a whirlwind 7+ months of campaigning and traveling all over Kansas. Her campaign gave me the opportunity to create a distinctive brand and design a wide range of campaign materials on tight timelines and a tight budget.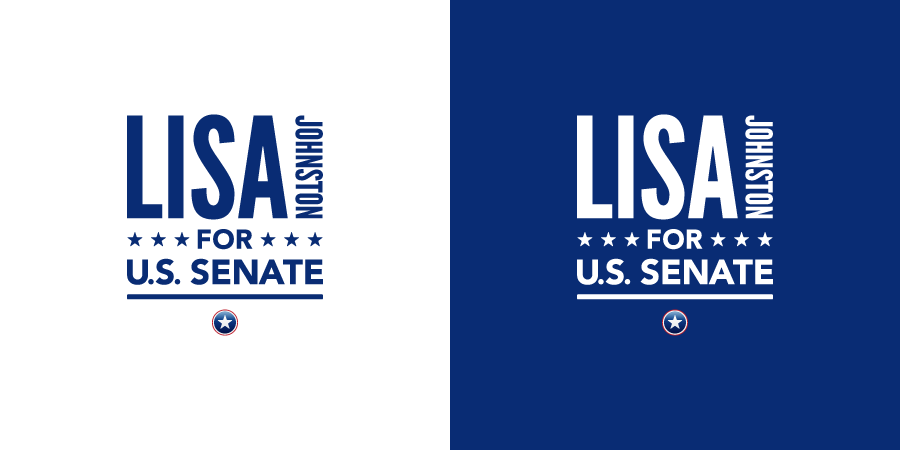 Logo Design
The campaign logo had to function in a variety of layouts and have the flexibility to work on everything from full color printed materials to 1-color parade banners, so I developed elements that could be rearranged to work in any format while maintaining a unique, easily recognizable look.
Given she was the only female Senate candidate, I decided to make her first name the most prominent element – it's easy to read, easy to remember and helped her stand apart from other candidates.
Printed Materials
We started the campaign with donation envelopes and business cards. As the campaign progressed, I designed a wide range of materials, including yard signs, direct mail, walk cards, banners, magnets, stickers and more.
As we traveled across the state, I incorporated photos from campaign stops into walk cards and mailers, ensuring each piece had a fresh look while maintaining an overall visual consistency.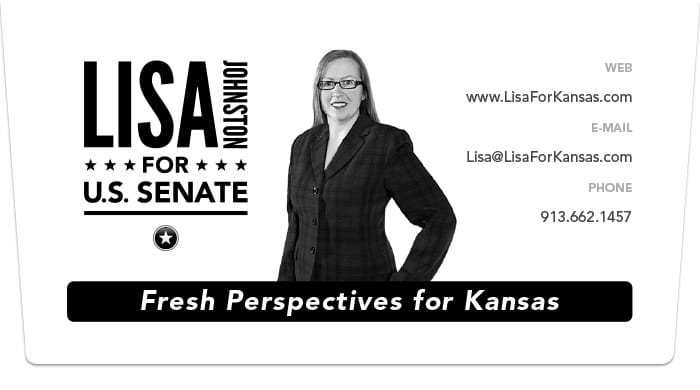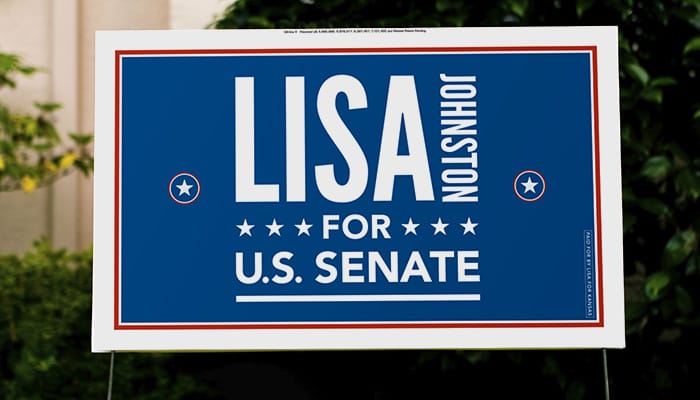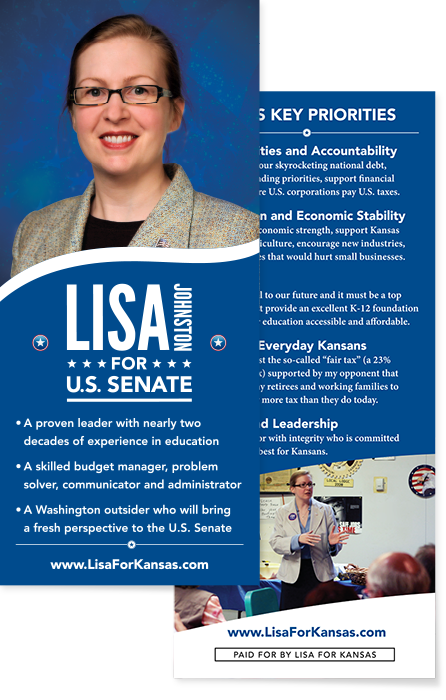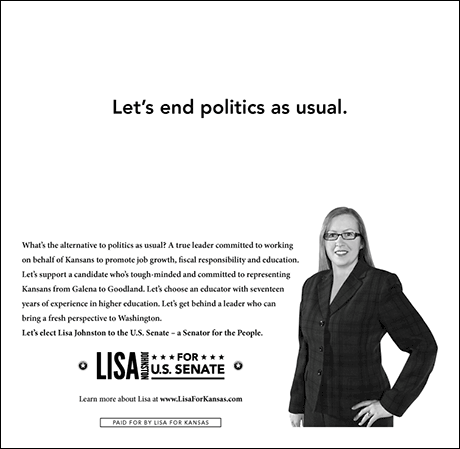 Print Ads
We ran campaign ads in several newspapers and local event brochures. I designed the ads to look dramatically different than typical candidate ads.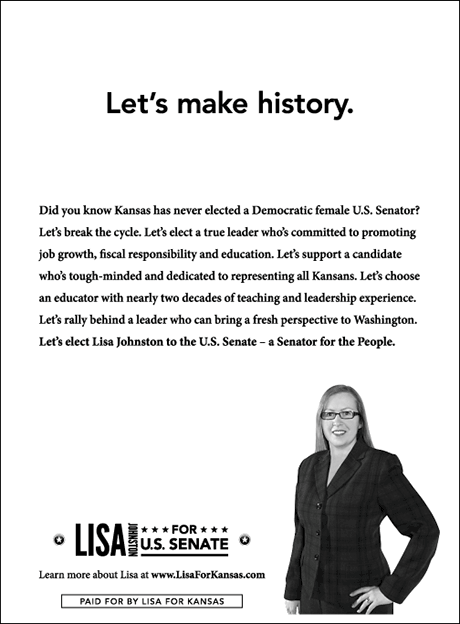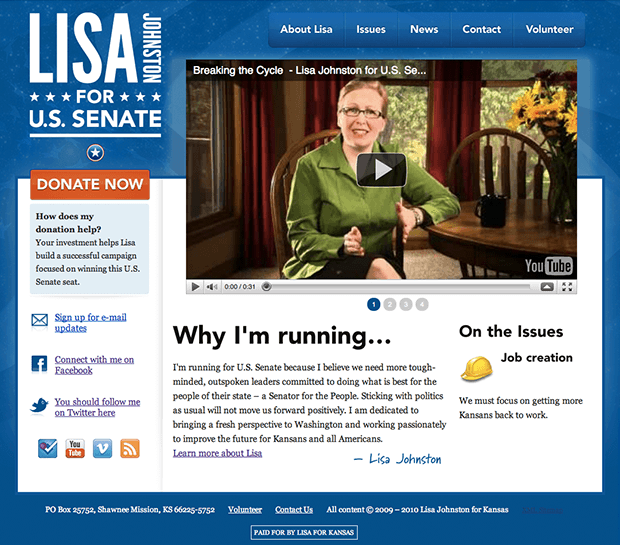 Homepage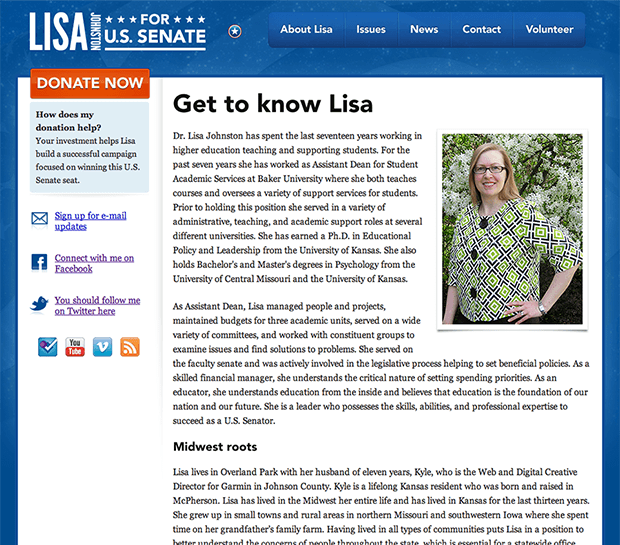 About Page
TV Spots
Like the print ads, Lisa's TV spots were written and directed to stand apart from typical campaign spots and introduce Lisa to the voters of Kansas. They all featured Lisa looking directly into the camera, sharing her positions with the viewers.
∵
Need a winning design for your political campaign?
Contact us for an estimate.