Kansas Dems
In late 2011, the Kansas Dems put out a call for entries – they wanted to refresh their brand, starting with a new logo that could be used across a variety of materials, both in print and online.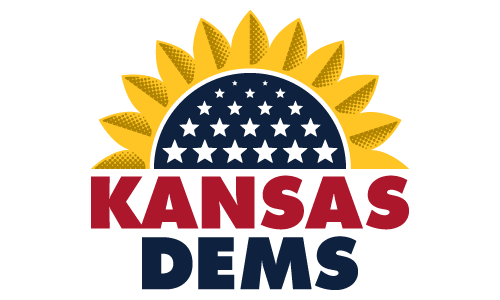 Logo Design
The logo incorporates a stylized sunflower, bold type and vivid colors. The graphic treatment in the flower petals ensures the design can be reproduced at any size while maintaining detail and dimension.
Directory Design
Each year, the Kansas Dems produce an expansive directory; printed copies are distributed across the state and electronic copies are available through their website. Starting in 2012, I redesigned the layout of the internal pages and designed the directory cover.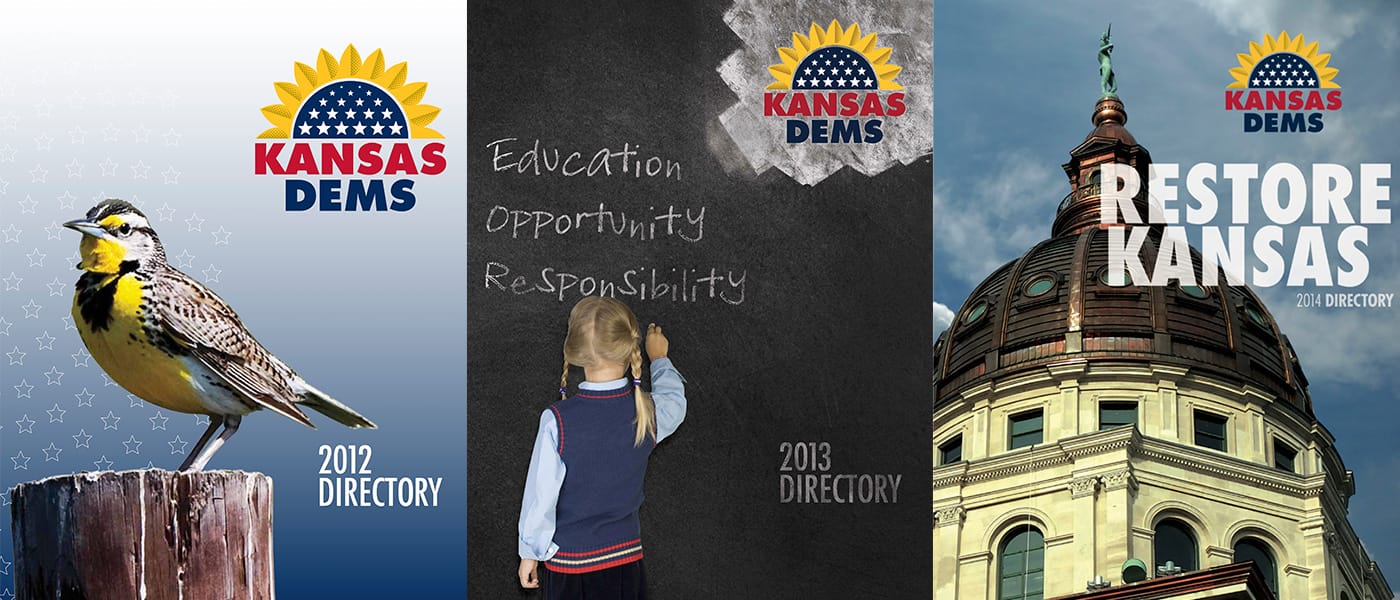 Directory Covers, 2012 — 2014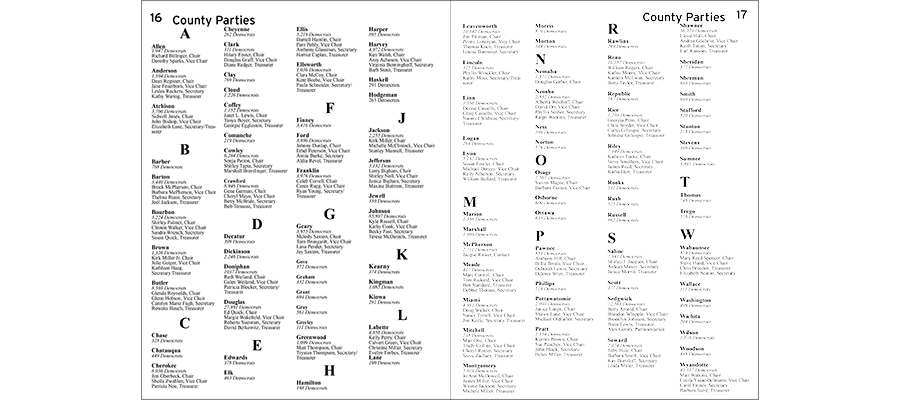 Interior Spread - Before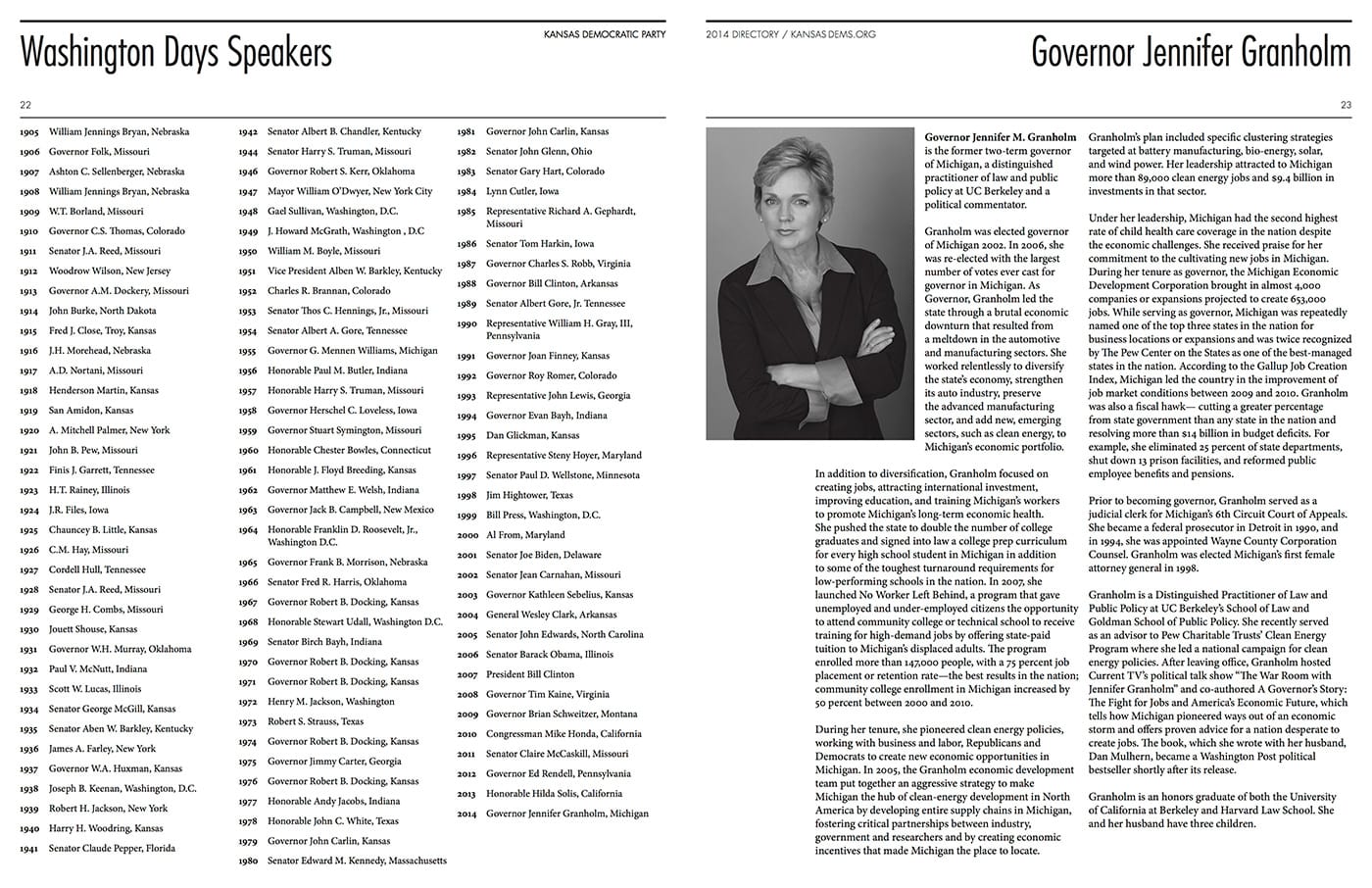 Interior Spread - After
∵
Need a winning design for your political group?
Contact us for an estimate.